Once in a career, I might have dreamed to create a shadowbox as epic as this one. Scratch that. I NEVER imagined I would get to work on a project this cool. It's big, it's unique and it's extraordinary!
One of my very favorite long time clients brought in a rare 1890's buffalo hide coat for framing. He had purchased it at an auction and was looking to get it preserved in a frame and ready to showcase in his cabin. Imagine me looking at this gigantic 125 year old fur coat, eye's wide open, half-excited, half-terrified. It's huge. It's heavy, and it's shedding. To say that the project posed a number on challenges would be an understatement. Our solution to framing this unique piece of Western history is documented here.
My client took one look at the frames from House of Mercier and knew it had to be the Cinto Frame with tack detail. It's perfect!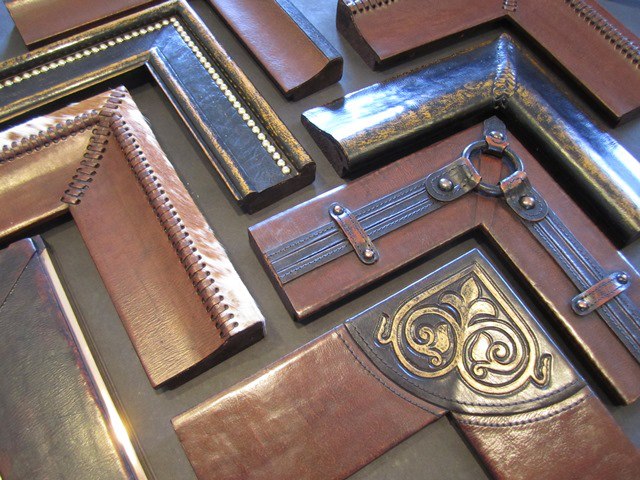 This is the concept sketch for the project. I measured everything and sent the drawings to Andres at House of Mercier. Have you heard of these guys? They build exceptional leather furniture and frames made from Peruvian leather (and yes they are located in Peru). That's only 7000 miles from my shop.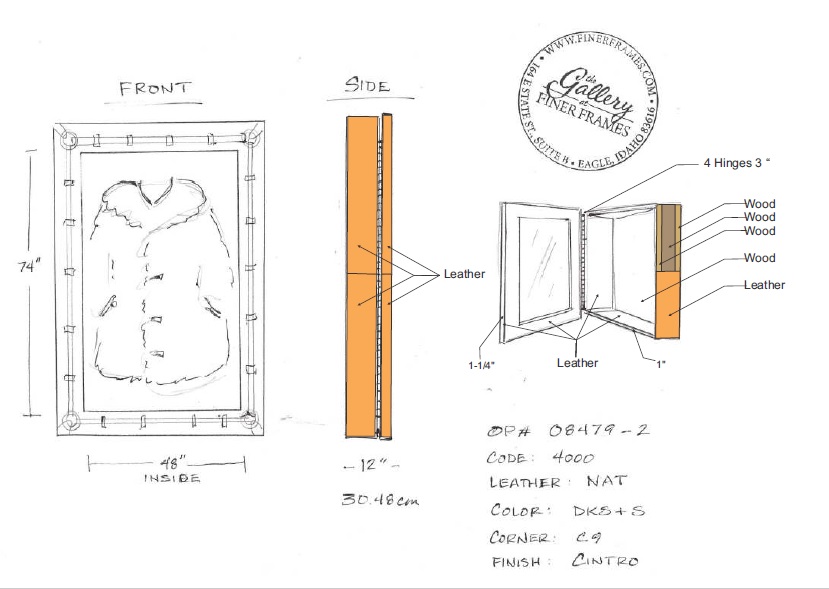 Andres and his team went to work on constructing this monstrosity. Do you see the car in the corner? The frame really is that big.
Now that the frame is finished, it's time to settle the logistics. Wrap it up and book the flight. The frame's got 7000 miles and 2 continents to cross.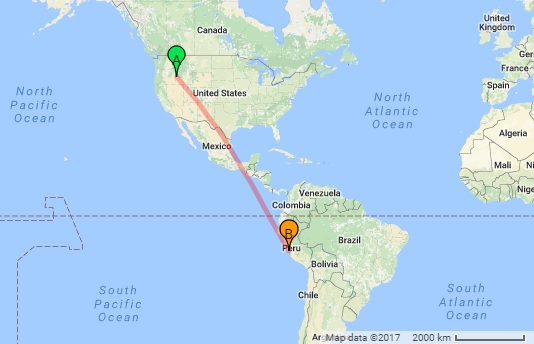 Fast forward several weeks and a weary FedX driver arrives in the ally behind our shop looking for the loading dock. Haha. Sorry sir, no dock. We only have this narrow sidewalk and stairs. This will be fun.
Come a little closer and take a sniff of this. Doesn't it smell rich and delicious?  (Andres, you should bottle this sell it a framer's cologne)
Once the frame arrived, we got working on wrapping the back of the frame in an oatmeal linen from Framing Fabrics.
For mounting the coat, we used a custom leather wrapped coat hanger, compliments of House of Mercier and a one-of-a-kind railroad spike welded into a coat hook. (You can find anything on Etsy) We surprised the client with this special detail and it was a hit.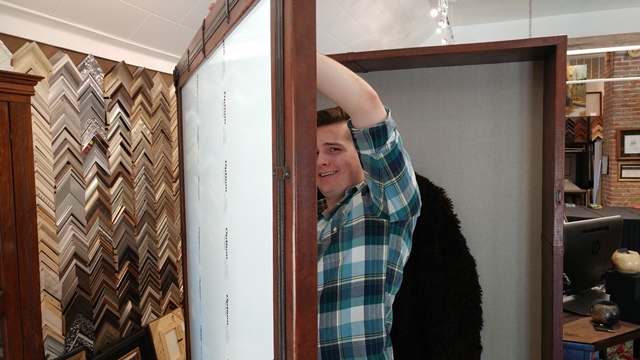 Considering the distance it had to travel and measuring 48″ x 74″ acrylic was the only option for glazing.We used Tru Vue's Optium Museum Acrylic. I love this product! Anti-scratch, anti-glare, UV-blocking and… (drum roll please)… anti-static. It's lightweight and easy for my clients to clean.
It's finished… almost. Now for the final stage. We wrapped it up and put it back in the crate for it's final journey 350 miles north to a mountain cabin in Montana.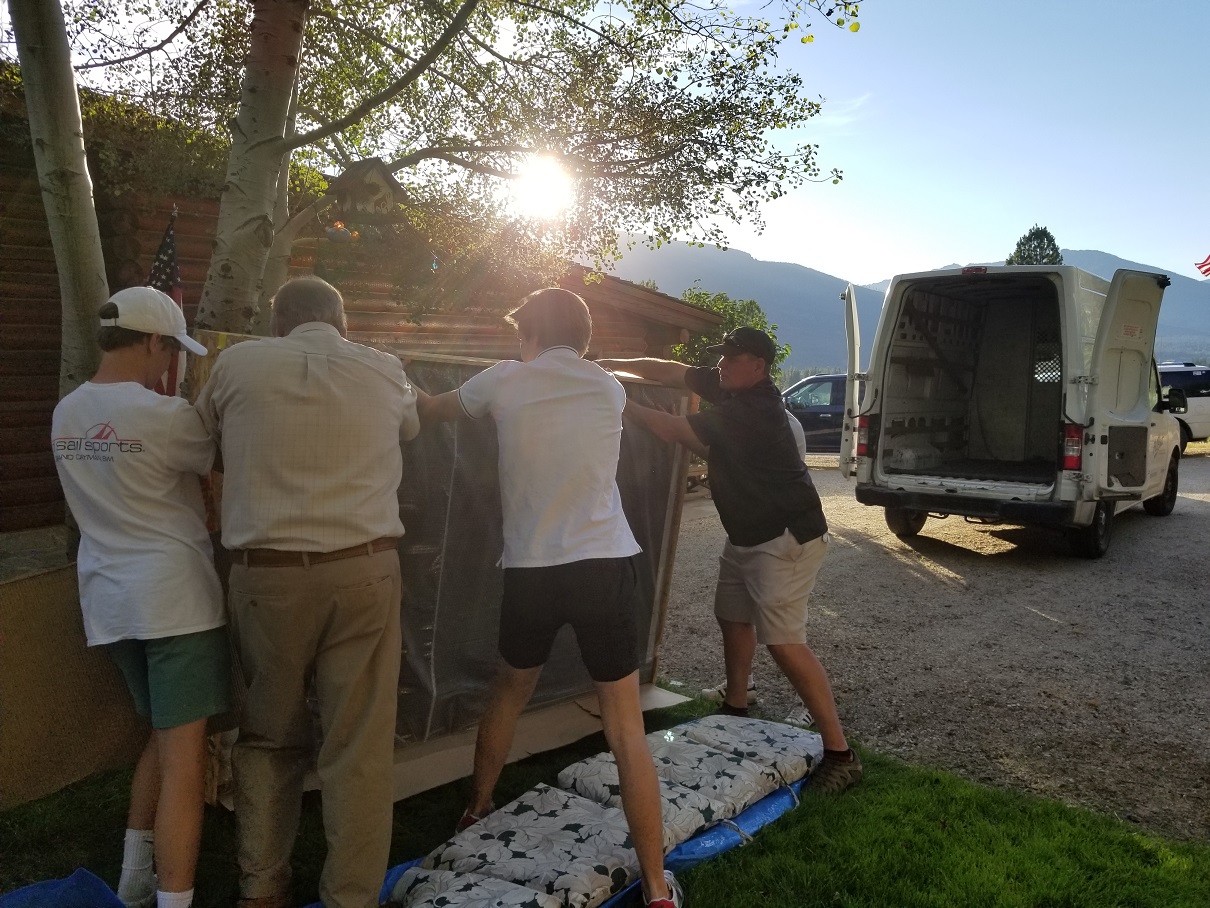 We arrived just as the freight truck unloaded the 250 pound crate on the lawn. Friends, neighbors and family welcomed the special cargo and I'm so glad they did because we sure needed the help getting it on the wall.
This project is a dream come true for me. I sweated over every detail, and it took a wonderful team at House of Mercier, my awesome staff and a tireless freight driver to pull this very special project together.