We wanted to create a special frame design for this signed Mike Trout jersey and collector photos. Our team went to work designing an elaborately cut mat that is worthy of this baseball superstar.
How we care for the jersey
Our primary objective is always to protect the items we're framing from damage of all kinds. From how it's secured in the frame, the quality of materials used to the Museum Glass that protects it, we employ the highest standards of techniques to protect the value and preserve the items for generations. Here's how we do it.
First off, we never use any permanent glues or adhesives on the collectibles. The jersey is stretched over an acid-free board and sewn in place to the supporting backing board with needle and thread. We take great effort to hide the stitches from view while ensuring the item will safely be held in place. Grandma had it right, an old fashion needle and threat is best method.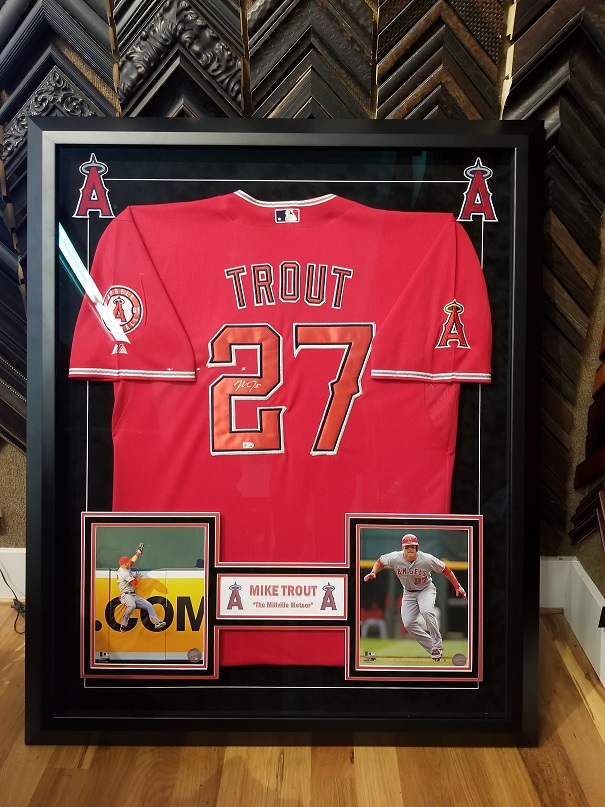 Here's where it gets tricky
Finding a solution for mounting the photos poses a bigger challenge. We can't attach them to the jersey, so our idea combined a complicated mat cut that attached to the black mat around the sides of the jersey. It used to be that cutting a complex mat design like this took hours to draw out by hand and cut with a sharp blade. Thanks to our computerized Wizard mat cutting machine. Michelle could design and cut the multi-layered mat in minutes.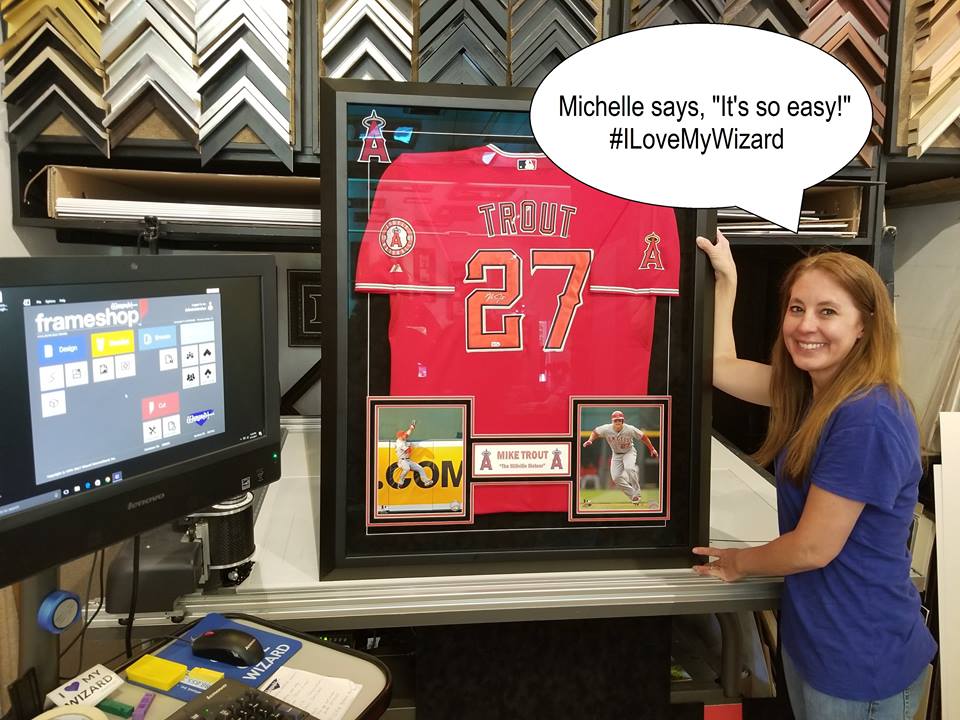 We finished off the project with at decorative V-groove carved into the mat and decorative logos in the upper corners. #ILoveMyWizard