GENERAL INFORMATION
Join us at Vizcaya Winery for our first outdoor art festival happening Sunday July 30, 2017. Enjoy wine tasting, live music and original artwork by dozens of local artists.
Click here for CALL FOR ARTISTS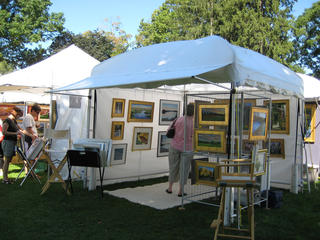 LOCATION: Vizcaya Winery, 8987 S Greenhurst Rd. Kuna, Idaho 83634
Vizcaya Winery, located just 7 miles south of the Ten-Mile/I-84 exit, is owned and operated by Larry and Kay Hansen. Booths will be set up in the grass outside the tasting room. It is recommended to bring shade tents that are weighted down. Show goes on rain or shine. There is room for 25 artist booths at 10' by 10'. No power is available. Booth fee is $35. No commissions will be taken.
ELIGIBILITY: Exhibited work must be the original creating of the applicant.  The artwork displayed must be similar in type and style to the digital images submitted.  Original art must occupy 60% of the applicant's booth space.
IDAHO SALES PERMIT: Artists are responsible for obtaining a valid Idaho Resale Permit, including out of state artists. PLEASE ATTACH A COPY WITH YOUR APPLICATION.  Temporary permits will be available on site the day of the Festival. Visit https://tax.idaho.gov for more details.
DATES & DEADLINES
Application Deadline: Friday June 30, 2017
Exhibitors may withdraw up until July 1, and receive a full refund.
EVENT HOURS: 12:00pm – 6:00pm
APPLICATION PROCESS
Choose the category on the Registration Form that best defines your work.
Please complete this check List:
Click here for Artist Application Art Festival
Signed Liability release
4 digital images of your work and 1 additional image of booth display
Copy of Idaho Sales Permit
Apply by email to gallery@finerframes.com or by mail to 164 E State Street, Eagle ID 83616
Notifications will be by email.
A $35 booth fee will be required upon acceptance.
CANCELLATION: If weather, acts of nature, or other circumstances beyond the control of Finer Frames causes the event to be cancelled, participation fees will not be returned. Finer Frames cannot be held liable by exhibitors for the failure of the event to take place.