It is an exciting time for the arts in Eagle!  There are several opportunities for artists looking for new and creative ways to display their good work. Here are just a few…
PUBLIC ART | Eagle Road Underpass Mural Project
The Eagle Arts Commission is seeking artists to submit proposals for murals on the pedestrian underpass along the greenbelt at Eagle Road & the Boise River. Learn More at cityofeagle.org Deadline is April 15!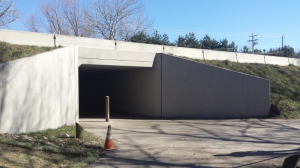 EAGLE PRAYER FLAG PROJECT
The Eagle Prayer Flag Project is a public art installation that brings the prayers of the community together and lets the messages spread peace, healing and goodwill.  We invite you to create flag(s) 8×10″ to be displayed with others as a living, breathing, kinetic journal of our concerns, hopes, and dreams. Deadline is Friday April 25. Learn More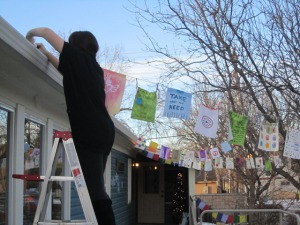 CALL FOR ARTISTS | One Square Mile Fine Art Show
A juried exhibition inspired by a place, person or object found one square mile from the artists home. All artwork submitted must be original artwork in a square format. The show runs May 28 through August. Submit on-line or in person. Deadline is Monday May 18.

ART AT THE MARKET | Eagle Saturday Market
Artists and fine art crafters are invited to sell their hand-made items in a booth at the Eagle Saturday Market at Heritage Park in downtown Eagle. A 10×10 space is $30. The market runs 9am – 2pm each Saturday April 18 – October 10. Click here for a Vendor Application

CALL FOR ARTISTS | Eagle Paint Out
Coming July 15 – 18 to Heritage Park, the Eagle Paint Out is an plein air painting competition organized by Finer Frames. Artists will paint outdoors in the Eagle area and compete for cash and prizes. Paintings will be judged on composition, use of color and capturing the light. A $30 entry fee is required. Register Here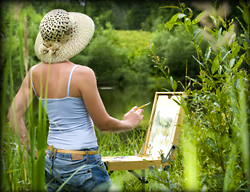 Please feel free to call with questions about any of these events. The Gallery is open 10:00am – 5:00pm weekdays and 12:00pm – 4:00pm on Saturday. 888-9898